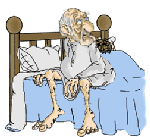 As I grow older each year, I tend to think back on what was,
what could have been and wonder where did it all go so fast.

Residences
My earliest memories are of military housing in:
California, Hohnshu, Japan, and Hanau, Germany.
It seems like every time I got used to one school,
we moved to another base and a new school.
It was near to impossible to make friends.
After Germany we moved back home to the
Eastwood Village Apartments near Madisonville, Ohio.
Since then I have lived in:
Main Bulau, Germany, Erbach, Germany, Hanau Germany,
Saint Gallen, Switzerland, Hartwell, Ohio, Deer Park, Ohio,
Woodland Park, Colorado, Divide, Colorado, Beech Grove, Indiana,
Milford, Ohio and Batavia, Ohio.

Education
I attended the Eastwood Elementary School and
then Lyon Junior High School.
Shortly after I started Lyon Junior High School I was enrolled
into the Ohio Military Institute in North College Hill, Ohio.
A private boarding school with boot camp style training.
The year after I started the Ohio Military Institute
I was sent to Main Bulau, Germany to live with my Dad.
Then on to Switzerland and a private International boarding school;
the Institute Auf Dem Rosenberg.
I was there for three years, except for Christmas.
Afterwards I was sent back to Mom and she
had moved to Hartwell, Ohio to be closer to her work
and I began to attend Central High School in Cincinnati.
I had already graduated "High School" in Switzerland but
the Cincinnati Board of Education did not recognize their certificates.
They required me to attend attended Central High School in Cincinnati
for Summer School, the eleventh grade, Summer School, the twelfth grade
and again, Summer School. Something about "credits."
I made it as far as the eleventh grade, quit and joined the U. S. Navy.
I received my High School diploma in three days while in Boot Camp.

After the Navy I kind of drifted a while and wound up
working at Drake Hospital in Hartwell, Ohio.
Drake was a Terminal Hospital at the time.
I met my wife of twenty-one years there.
We had three sons, Arthur, Keith and Eric.

In 1991 I was diagnosed with heart problems and unable to work,
I applied for Social Security Disability Income.
Which after a year of struggling, was finally approved.
I got my divorce this same year.
In 1992 I was diagnosed with Spinal Stenosis.
(L-1, L-2, L3, L-4, L-5)
Making walking a most painful experience.
I now travel in a three wheel electric scooter.
In 2002 I had open heart sugery (6-way by-pass)
and surgery on my right coradid artery (the neck).